Affiliates Program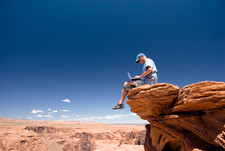 Join our affiliates program and earn an extra income for your website.
Commission rates seem low?
If you own a decent blog, website or forum that is somehow related to IT support you can easily make a decent profit by showing our booking program in your site. We could double our prices and offer a 50% commission but there is no point in that, commission will be zero if your visitors don't order the service. We are known as the affordable IT company in Japan and we want our affiliates to be happy without changing the great prices that our customers expect from us.
Start making money now with the best IT company in Japan, normal commission is 1,5% but you can now get a lifetime 4% commission if you register before April 2011.
To manage your affiliate account and see all your affiliate sales, go to loreatec.jp/e/login.php and log in with your email and password.
Booking Program
Ideal if you have a website that is related to IT or PC troubles. We will give you only a few lines of code for you to paste on your site and you will be able to show our booking program anywhere you want in your website. Your visitors will be able to finish all the booking process without leaving your site. Even if visitors come to our site or do the booking on a different day from our site, the order will be added to your account. When a user enters your page with the booking system a cookie is created, we use cookies that are valid up to one month to know who sent us the customers.
Affiliate Links
Create an affiliate link with the link generator above, publish it in as many places as possible and see how your affiliate commissions start to grow. Commissions are the same for both the booking program and the affiliate links. Please read carefully the following rules before publishing our affiliate links.
Loreatec does not intend to support spam in any way.
If you send emails all addresses on your list must be there solely via an opt-in mechanism.
Harvesting or guessing email addresses is not permitted.
Buying lists is only permitted when those lists are both opt-in and explicitly allow address sharing with third-parties.
Do not publish links in link farms.
Read always the rules of forums and blogs before posting a comment with our affiliate link.

Do not make SPAM, your comment or post should be helpfull and relevant for the community.
Residents in Japan commissions will always be paid by bank transfer. For residents in other countries Paypal is also available. You can apply for cash back with as little as ¥5.000 in your account.
To get your earnings send us an email from the same email account you used to register with LoreaTec and let us know the bank account where we will transfer your earnings.
We will also consider collaborations with blogs, forums, magazines, etc.
Do you want to publish an article about LoreaTec? Do not hesitate to contact us if you need more information.