IT Outsourcing in Japan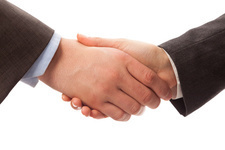 Our outsourcing services provide quality and peace of mind for a very competitive price. We specialize on programming outsourcing, repair outsourcing, warranty servicing, and all kind of IT services.
Companies that did not offer their own IT support for their customers can start offering a great value added service at no cost and get a new source of income. Our service is completely transparent for your customers and you decide the price you charge.
Case Example #1
Company D is an outsourcing company that needs a partner in Japan. We can help with most helpdesk, server installation and other IT needs. We have english speaking engineers in greater Tokyo area and main cities in Japan.
Case Example #2
Company B has a offices in Japan and they need full time or regular IT staff for maintenance and support. We can adapt to your needs and provide the best services to your Japan delegation.
Case Example #3
Company C is planning to launch a new product or service in Japan. LoreaTec can coordinate the logistics and customer service for your operations in Japan.

Case Example #4
Company B suddenly finds out that a computer has to be recalled because of a fan malfunction that could lead into system overheating. Company B subcontracts this job to LoreaTec and we quickly exchange all fans for the customers that respond to the recall in a completely transparent way for the customer.


Case Example #5
Company A is going to launch a new laptop and hires us to provide warranty servicing for their customers. They provide spare parts for their laptop and we offer fixed priced servicing for all repairs. They can now sell the laptop without worrying about setting up an computer repair department and estimate their warranty costs without surprises as we offer a fixed price.
Do not hesitate to send your partnership proposal through the form bellow.