LOREATEC Attends Drone Expo Japan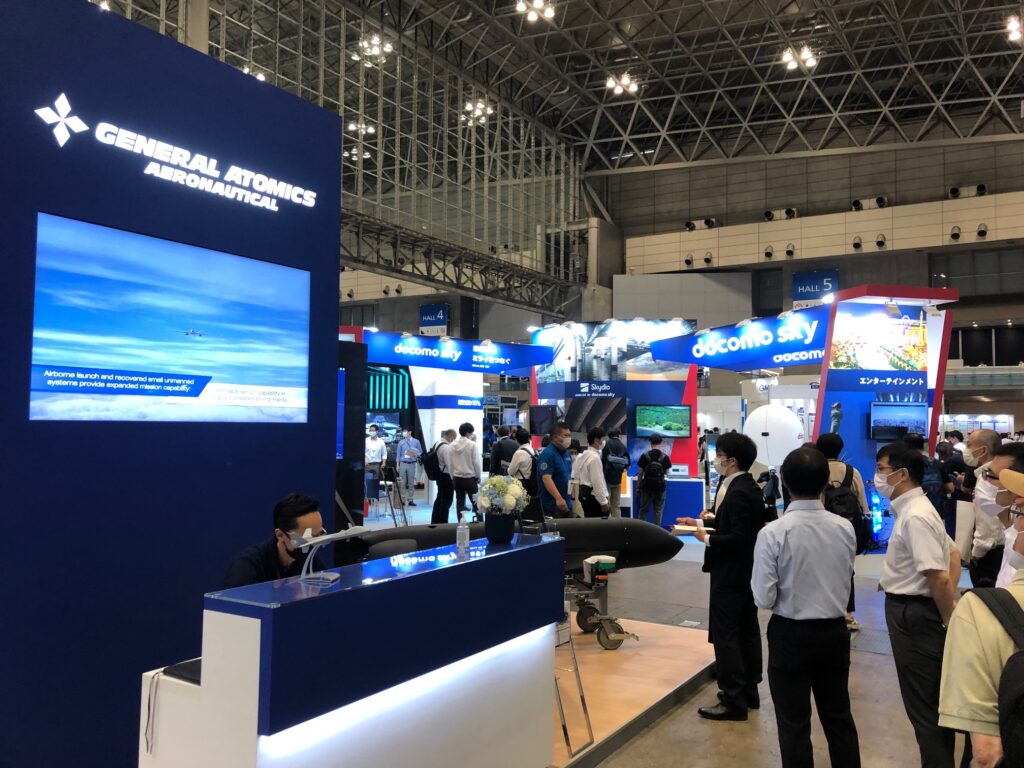 In recent years, unmanned aerial vehicles (UAVs), or drones, have become an increasingly popular segment of the aeronautics industry. In fact, a report by the Association of Unmanned Vehicle Systems International indicates that the global drone market will reach an estimated value of $11 billion by 2021. In response to this growing demand for UAVs, industry experts have designed specialized trade shows in which attendees can learn more about these technologies and the companies that produce them. One such event is Drone Expo Japan. If you are curious about the drone industry in Japan and would like to know more about this event, keep reading for an overview of Drone Expo Japan.
Who Attended Drone Expo Japan?
The types of people who attend events like Drone Expo Japan include: – Drone manufacturers: Companies that design, produce, and sell UAVs and related products may attend exhibitions like this one to expand their customer base and network with industry leaders. – Industry experts: Engineers, analysts, and other professionals may attend trade events like this one to keep abreast of the latest developments in their fields of work and make connections with like-minded people. – End-users: Businesses, government agencies, and other organizations that use drones for a variety of applications may attend trade shows like this one to learn about the latest developments in this technology and expand their knowledge about how to best utilize UAVs. – Investors: Venture capitalists, angel investors, and other people who fund startups may attend events like this one to source new investment opportunities and find out about the latest trends in the industry. – Students and other individuals exploring careers in the drone industry: Students who are curious about career opportunities in this field and people who are interested in a career change may attend exhibitions like this one to learn more about the industry and meet successful professionals. – Service providers such as LoreaTec. The service providers are an important part of the drone ecosystem. Most manufacturers prefer to outsource drone repairs and warranty servicing and loreatec.jp/e/ fills that niche in Japan.
What Was Shown at the Exhibition?
At Drone Expo Japan, attendees could learn more about the following technologies and products: – UAV technology: Visitors to this exhibition could learn more about the different types of drones, their components and functions, and the industry's most recent developments. – Drone applications: Attendees could also learn more about the various ways in which drones can be applied. Some of the most popular applications for drones include aerial surveying, inspecting power lines, agricultural monitoring, land surveying, search and rescue operations, law enforcement, and security. – Drone piloting: Visitors to this event could learn more about the qualifications needed to become a drone pilot, the required certifications, the skill set required for this profession, and the best ways to start a career as a drone pilot. – Drone product development: Visitors to this exhibition could learn more about how to develop a new drone product and how to start a business in this industry. – Drone repair: Businesses that repair broken drones could attend this event to network with new clients and learn more about the latest developments in the industry. – Drone software: Companies that develop software related to drones could attend this exhibition to network with potential clients and learn more about the latest developments in this industry.
The State of the Drone Industry in Japan
The drone industry in Japan experienced significant growth in the past decade. For example, in 2016, a report indicated that the value of the Japanese UAV market was expected to reach approximately $2 billion, with unmanned helicopter sales being the main driver of growth. The report also predicted that the drone market would grow to $5 billion by 2021. In addition to these figures, another report found that the Japanese government had granted more than 50 companies permission to fly drones in the country. This shows that the industry is maturing in the country and gaining more momentum than ever before.
Key Takeaway
The growing popularity of drone technology has created a new and expanding industry with numerous career and business opportunities.
If you are loooking for a partner in Japan to help with your drone company services expansion please contact loreatec.jp/e/ to check how we can help you.