The pressure to meet customer demands has never been higher than it is today. Your clients may switch to your competitors if you don't deliver accurate orders quickly, who will take advantage of your deficiencies.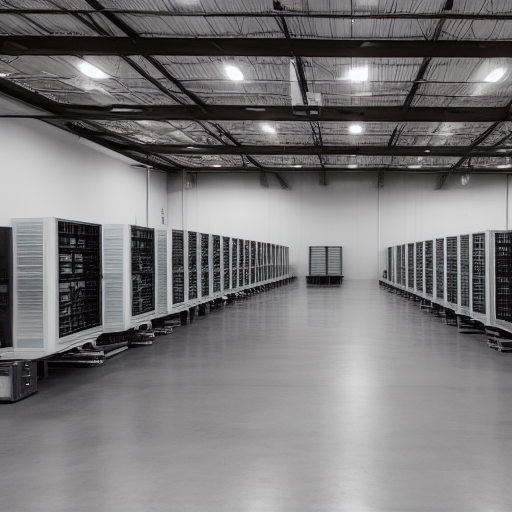 Fortunately, there are some straightforward ways to step up your operational efficiency in Japan. One of the most effective solutions is externalize your warehouse and kitting process. In addition to helping you maximize warehouse space and resources, out flexible kitting system promotes faster product completion and delivery. The end result is increased client satisfaction and a healthier bottom line. Below is a look at the top reasons why you should automate your kitting process.
What are some challenges of manual kitting and staging?
Before diving into the benefits of our staging system, it is helpful to understand the weaknesses of the current warehousing market in Japan:
– Usually the minimum you will be able to rent a warehouse for will be 2 to 3 years. If your project is short term of the length is not clear you will have to commit to a long term contract that may be unnecessary. On top of that there are often associated fees with the rental such as guarantees, deposits and other real estate agent fees that can make the start up fees very expensive.
– You will need to find and spend on leadership for your warehouse that is reliable and does not leave you for a better job after a couple of months. When there are staff changes, you will have to start this process all over again. This is no easy feat in today's tight labor market in Japan.
– You will need to recruit and train the floor staff. This will be an ongoing effort as this kind of positions suffer a higher than average attrition rates.
– When there is a change in a project, either it finishes sooner or you get a new big project you may either find yourself with too many or too few staff. That could mean either slowing down the new project or paying for staff that you don't need.
These limitations can hinder your company's expansion and ability to handle large orders, and unless you address these inefficiencies, your repeat business and customer satisfaction might both suffer.
How does LOREATEC help solve these challenges?
1) Respond quickly in real-time to market demands
Outsourcing the warehouse kitting process can eliminate the difficulties listed above, enabling your company to move forward to new heights of achievement. By partnering with a kitting and assembly specialist with extensive experience, you can maintain tighter control over your inventory, process orders more quickly, and minimize mistakes. Here is a brief list of the most significant benefits of outsourced warehouse staging:
2) Save on warehouse space and racks
You may save money on storage space at your own premises by outsourcing. Fewer racks, labels, and lifts are required. For companies that occupy hundreds of thousands of square feet, space savings alone may be significant.
3) Reduce labor costs
You require more employees, office space, computers, and support equipment to support the additional employees. You may also find yourself investing in expensive dispatch companies to help get large requests out the door. Training time can also build up into a large expense.
What is the best way to introduce outsourcing to your warehouse kitting process?
If you do not have presence in Japan it will be an easier sell. As it can save the huge expense ofsetting up your company and all supporting staff in Japan.
However if you already have operations in the country introducing outsourcing into your warehouse operations is not always easy You need to secure the buy-in of your leadership team by describing exactly how the short-term and long-term benefits outlined above will impact each department in your organization. Then, you can begin incorporating the process into your supply chain operations.
The single best way to introduce outsourcing to your IT warehouse and staging process is to contact one of our experts.
LOREATEC has been successful in Japan with over a decade of experience, serving manufacturers, outsourcing firms, biotechs, and industrial specialists. We would be pleased to discuss your IT warehouse and staging needs in Japan and offer suggestions for improvement. We hope to help you improve your operational efficiency!