Starlink was activated last week for some areas of Japan that includes Tokyo and Kanagawa all the way north to Akita. Hokkaido and other areas south of Tokyo do not seem to be available yet, but I expect it will be working soon.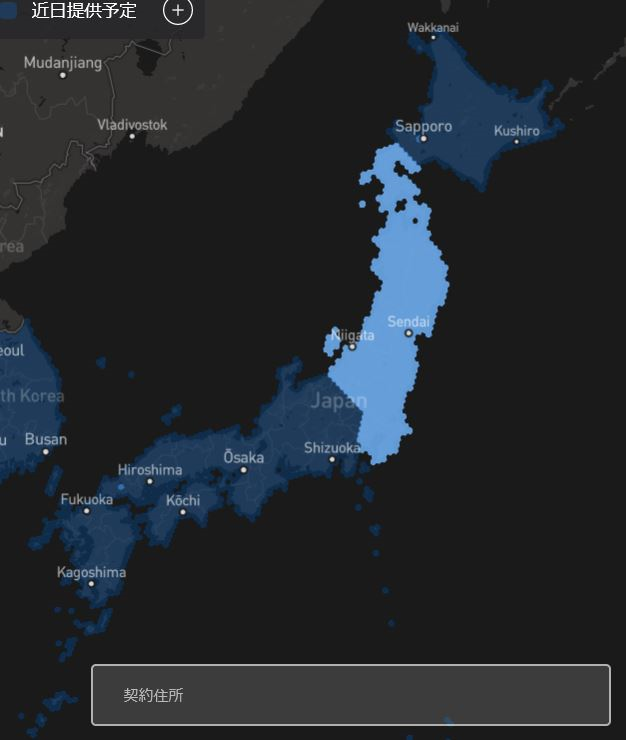 On Monday this week we received what is probably one of the first Starlink antennas in Japan.
The parcel is shipped from California but it arrived very quickly by DHL in 3-4 days after the order. The outer box had some damage from the shipping, but the equipment inside is protected inside a plastic casing, so it was all fine.
The parcel is quite big you can see some measurements in the images below.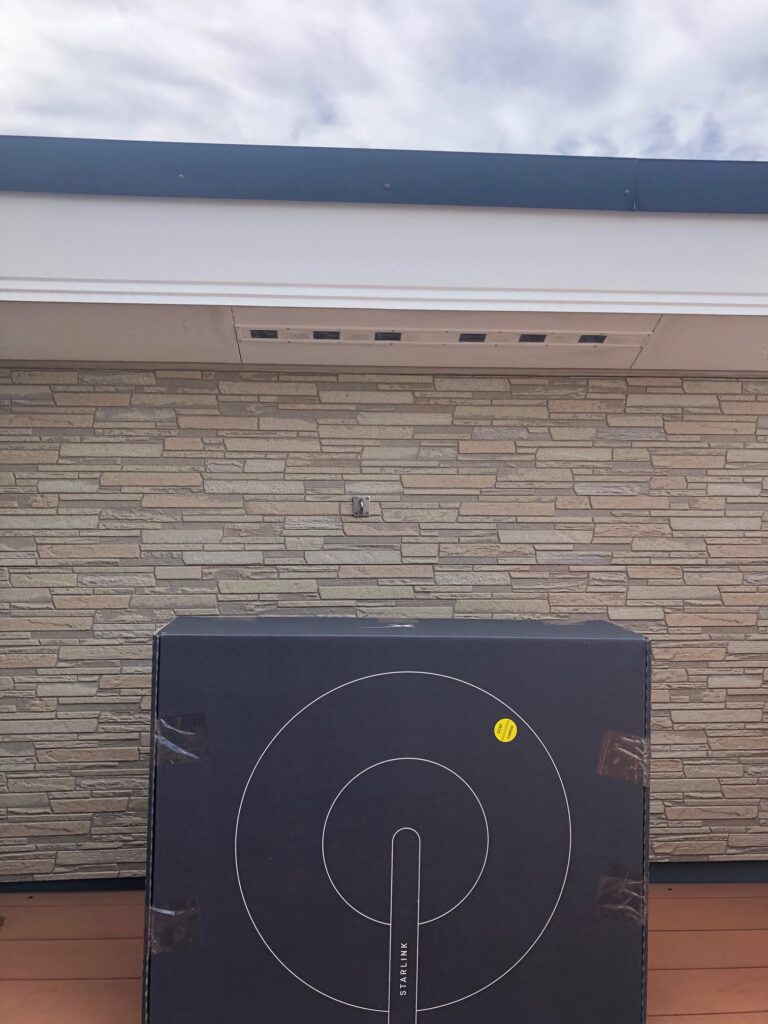 When you open the box there is a big white sheet with some Ikea style mount manual. The connection is very easy and before the final installation on the roof we just set it on a table and we had it working in just 2 minutes.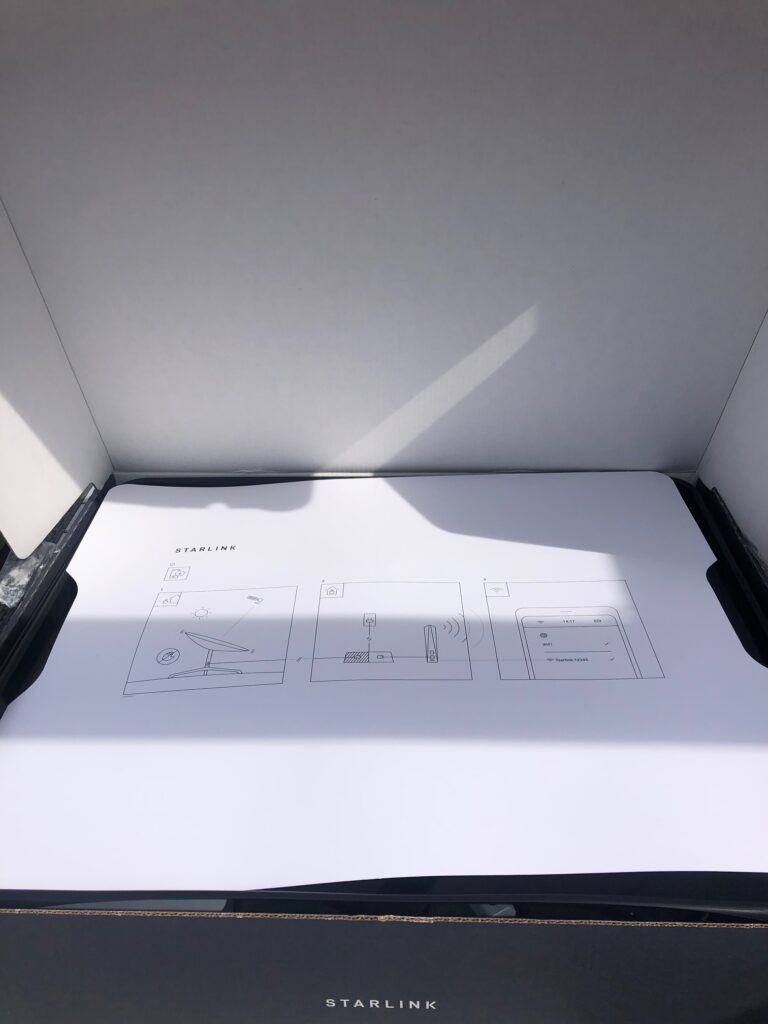 When you power on the antena will move automatically to find the best position.
So be careful not to have anything around it.
Then you need to download the app:
Android: https://play.google.com/store/apps/details?id=com.starlink.mobile&hl=ja
iPhone: https://apps.apple.com/jp/app/starlink/id1537177988
The initial wifi name will have the word starlink on it. It will not have a password so you can connect to the wifi without a password. Then from the mobile app you can change the wifi name and set up a password.
That is all for the installation. Wifi is working and we are getting very high speeds.
We are seeing that the speeds are almost similar to the fiber Internet although the Internet speeds may vary depending on the time of the day and how many satellites are available as well as general network congestion.
The primary use is for remote areas that do not have good internet connection.
For example the ministry of defense is planning to install it on ships to make life in the ships better:
https://www.jiji.com/jc/article?k=2022082000302&g=pol
It can also be very useful for businesses that need a backup Internet connection for emergency use.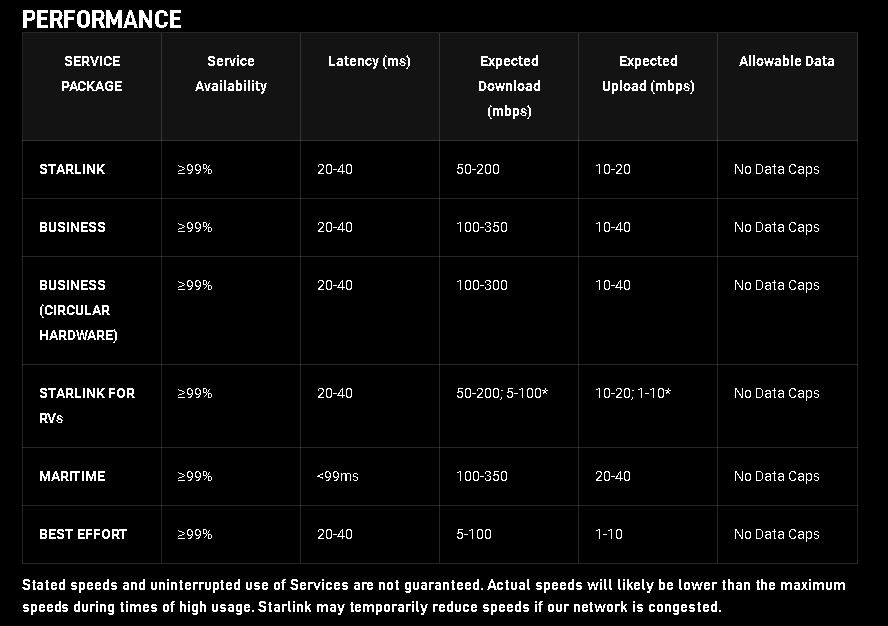 Each satellite beams a cell of around 24Km. You can see the cells as an hexagon on starlink website https://www.starlink.com/map. That means that the capacity is the same in a 24Km cell in the middle of the sea or in Tokyo. Because of that there is only a short window during which you will be able to get a starlink lines in the big cities. For example in many areas in the USA such as san francisco or Los Angeles, you can not buy starlink anymore as they already have as many customers as the satellites can support for that area. We expect the same will happen in Tokyo and other cities in Japan. Also you may notice that the speeds get lower once the number of starlink terminals are maxed out in your area.
The starlink constellation of satellites is still increasing, so the speeds and number of terminals that can connect in an area will increase with time, but there will always be a limit for crowded areas.
After you buy starlink you can only use it in the designated area, but you can request moving it to a new area. However if for example you buy it for a location in Tokyo, then you move it to Akita, and then you want to move it back to Tokyo you may not be able to do that if all the slots have been filled for your area in Tokyo.
There is also a business level starlink that costs $500 per month with higher speeds and I expect when the internet is crowded they will give priority to the customers on this plan.
I hope this review was useful for anyone considering starlink in Japan.
We can help Business customers install and integrate starlink on their company network in Japan. Other services we provide are IT warehouse and kitting, data center support, and audio visual installations and maintenance.