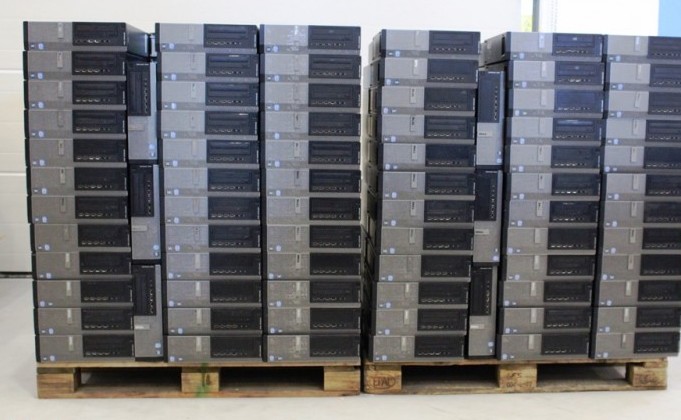 We provide worry-free IT asset managing solutions, including, hardware repair, kitting, responsibly recycling your electronic scrap, securely handling your data, packing, crating, shipping, tracking, and warehousing.
NBD delivery is available in Tokyo, Nagoya, Osaka and most prefectures in Japan for orders made before midday. For remote sites such as Hokkaido and Okinawa, 2BD is the standard. For critical operations same prefecture warehousing can be set up for faster delivery.
For this example project we provided parts storage and quick replacements. When the customer had a PC or smartphone with a hardware problem, we would immediately ship a replacement, then once the faulty is received it will be repaired and put back in stock for future replacements.
Optionally when the user does not want a replacement, the same PC can be repaired and returned without touching the data. We request all customers to use encryption so that there is no way that the data can be altered.
Use the contact form below to send your project details and request a quote.